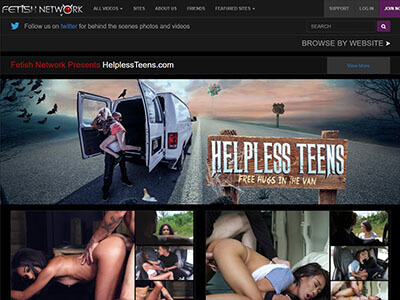 Network: FetishNetwork.com (review)
Niche:

Videos:

3870+

High Definition:

Yes

Exclusive Content:

Yes

Membership Prices:


2 Days Trial / FREE
$39.95 / 1 Month
$72.00 / 3 Months
$199.99 / 1 Year
Fetish Network (84 / 100)
Fetish Network Review FetishNetwork.com is a love-hate relationship for me — or maybe I should say a pain-pleasure relationship! You'll find a myriad of top-quality XXX HD fetish porn videos from teen pantyhose to milf...
Fetish Network membership includes 40+ sites:
Strapon Squad
(81 / 100)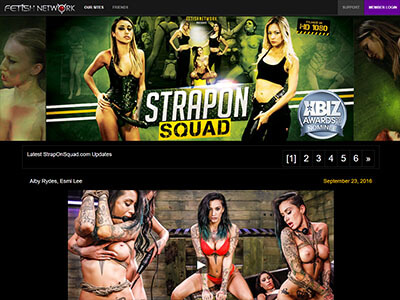 Strapon Squad Review StraponSquad.com is a devilish good time with kinky lesbians strapon movies with rough sex and bondage. Nominated by AVN as the best lezdom paysite, you'll find hardcore lesbian gangbangs with monster dildos...
Brutal Castings
(77 / 100)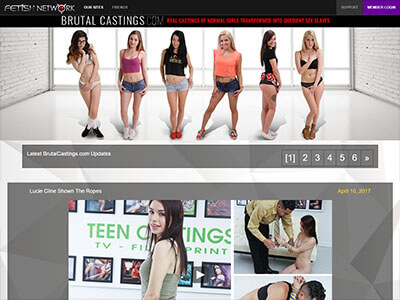 Brutal Castings Review BrutalCastings.com is where hot and young teens (18+) go to apply for pornstar jobs. These hot xxx scenes begin with an interview before the girl is turned into an obedient sex slave....
Hostel XXX
(77 / 100)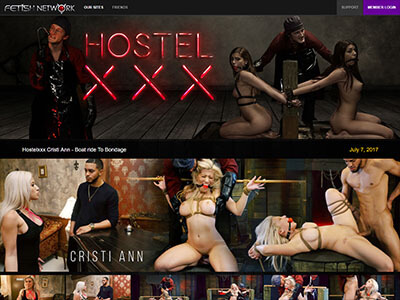 Hostel XXX Review HostelXXX.com is where young girls are "tricked" into paying for room and breakfast…only to find themselves strapped to a chair with no one to help! This reality porn horror site is in...
Teens In The Woods
(77 / 100)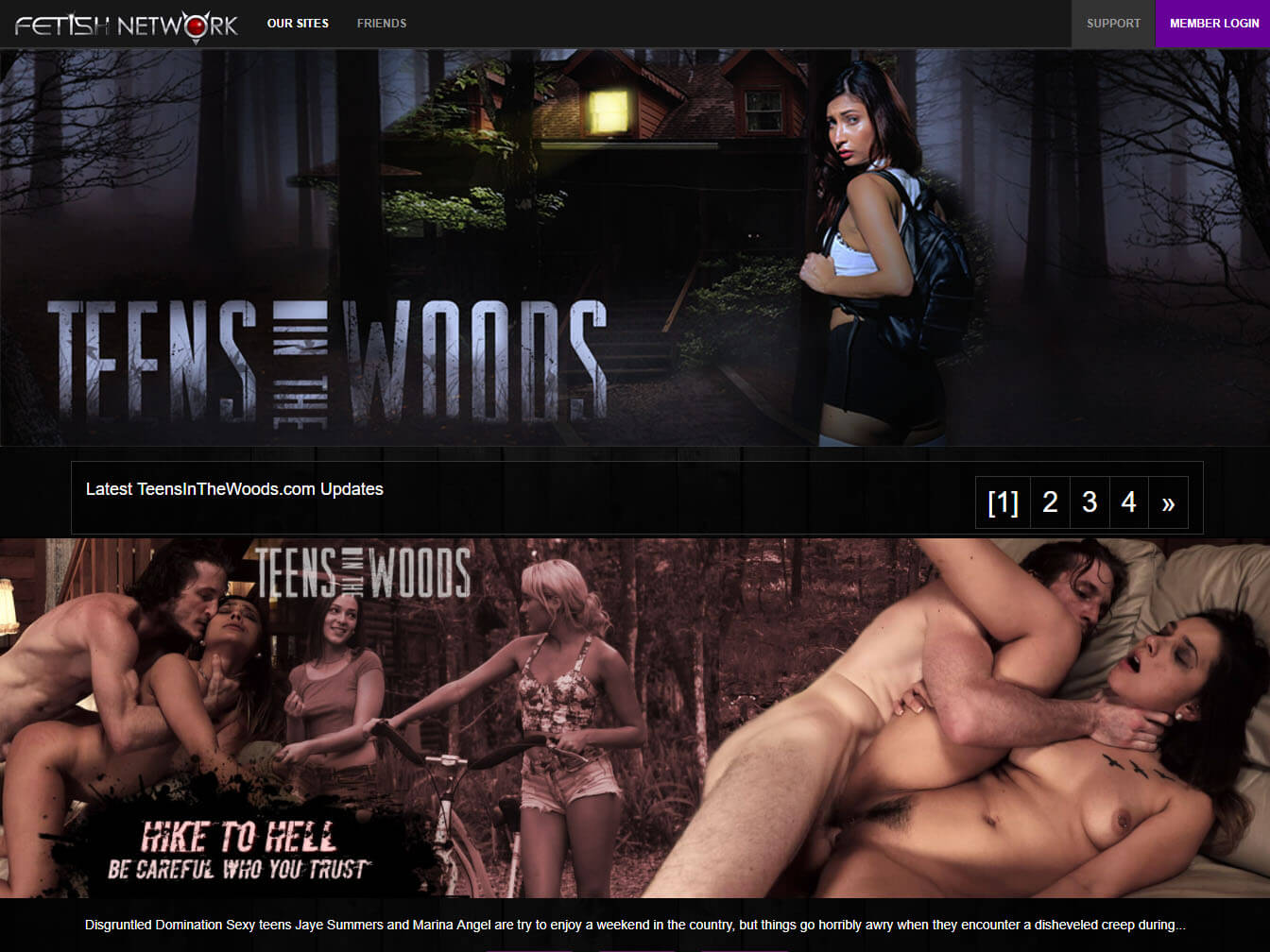 Teens in the Woods Review The horror porn of Teens In The Woods has taken teen bondage to a whole new level and the site has made it to our top 40 fetish porn paid...
Latina Patrol
(76 / 100)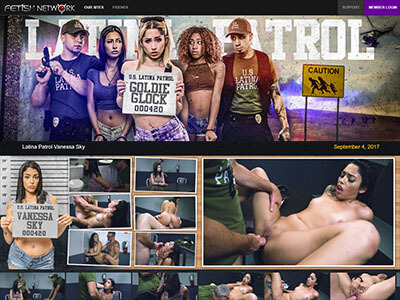 Latina Patrol Review Here at FetishKing.net, we include only hardcore porn reviews. LatinaPatrol.com currently has a small selection of scenes, but the reality-based 'rough sex' scenes are remarkably arousing. Hot sex and unusually aggressive gangbangs...
Pantyhose Pops
(75 / 100)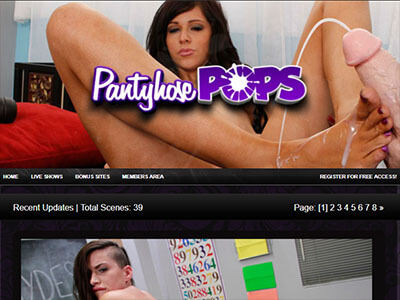 Pantyhose Pops Review PantyhosePops.com is a unique fetish pantyhose site with hot nubile pornstars. These babes wear pantyhose, satin, and thongs – a leg fetish dream. The girls are exceptionally beautiful, especially after hot spunk...
Footjob Addict
(71 / 100)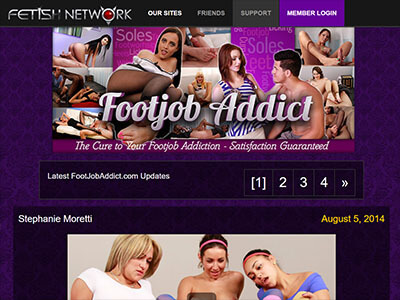 Introduction FootjobAddict.com claims to have the cure for your footjob porn addiction. It's a pantyhose and foot worship dream come true — or at least it appears so on the free xxx video previews. The...
Sexual Disgrace
(71 / 100)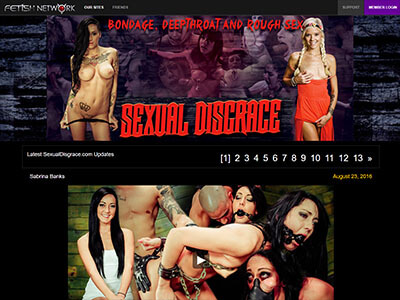 Sexual Disgrace Review SexualDisgrace.com promises bondage, deep throat, and rough sex. You'll find Sabrina Banks, Lydia Black, and hundreds of others willing porn models inside the network. It's humiliation and latex and BDSM and sexy...
Teen Creeper
(70 / 100)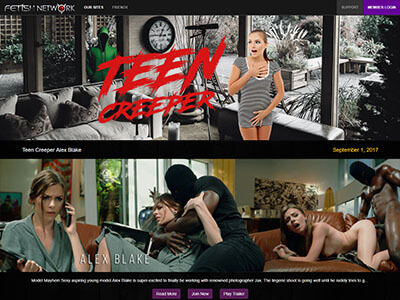 Introduction TeenCreeper.com is another high-quality site by the Fetish Network. The concept is rough sex with tied up girls in their early 20s. These teen sluts at TeenCreeper are home alone and there's an intruder...
Brutal Pickups
(69 / 100)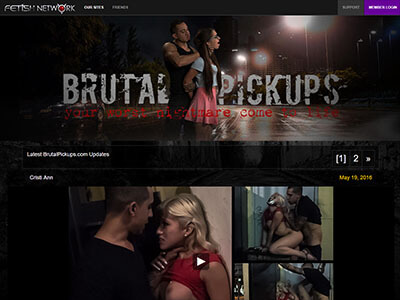 Introduction BrutalPickups.com is a bondage-themed porn site with extreme BDSM and rough-sex fantasies. It combines reality pickups with overtones of suspenseful danger. Hair pulling and slapping seems commonplace here among the 12+ exclusive movies. It's...
Helpless Teens
(68 / 100)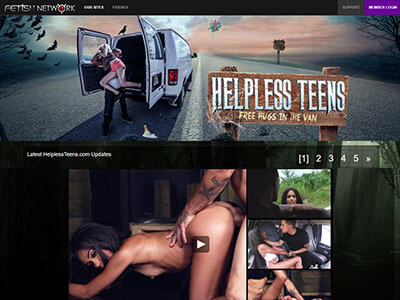 Introduction HelplessTeens.com is where sexy female hitchhikers catch a ride with the wrong kind of guy. She agrees to his sexual terms so she can arrive at her destination. It's rough sex content similar to...
Kinky Carmen
(66 / 100)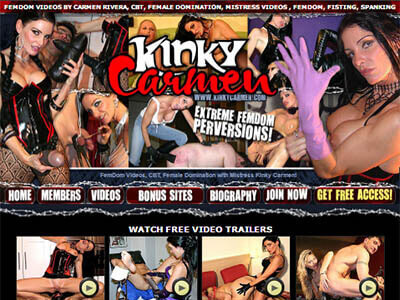 Introduction KinkyCarmen.com is the most extreme femdom paysite I've seen. It's home to the official scenes of Carmen Rivera but also home to CBT, anal insertions, and pain-pleasure fetishes from other German dommes. You'll find...
Missogyny
(62 / 100)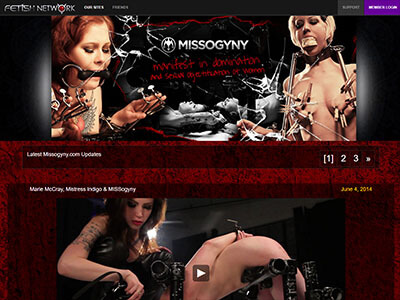 Introduction Misogyny is home to dungeons, bondage, and slave training. It's extreme lesbian action with elements of rough sex. Hardcore porn is nothing new here at Fetish King so these female-domination movies make a great...